Young breast cancer survivors can reduce risk of recurrence
Last updated: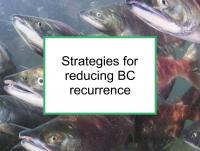 Strategies for reducing BC recurrence
Young women have been exposed to estrogen for shorter time
Foods that reduce the risk of breast cancer recurrence in young women
Food sources of calcium
Sources of vitamin D
Foods and supplements that should not be used by young breast cancer survivors
Foods with a high glycemic index
Calcium
High dietary intake of calcium has been found to be associated with lower risk of breast cancer, particularly among premenopausal women. This is in part because diets with higher vitamin D and calcium are associated with lower mammographic breast density in premenopausal women. Women with very dense breasts have a four- to six-fold higher risk for breast cancer compared to women with little or no dense breast tissue. However, high dose supplementation with calcium is not advisable.
Vitamin D
Low levels of vitamin D are associated with increased risk of breast cancer. Vitamin D deficiency is common among young breast cancer patients, even those taking vitamin D supplements. It appears to be very difficult to obtain enough vitamin D through exposure to sunlight and by consuming vitamin D-rich foods. We suggest that breast cancer patients and those at high risk have their vitamin D levels evaluated (through a simple blood test) and increased through vitamin D supplementation, if indicated.
Red meat
Red meat is also an abundant dietary source of iron, which is also suspected to promote breast cancer. However, note that iron deficiency anemia is also associated with breast cancer risk in premenopausal women. Therefore, based on the available evidence to date, adequate but not high or dangerously low levels of iron appear to be best.
Whole milk, butter and cheese
Personal care products
There is evidence that using hair dye can increase breast cancer risk. Long-term use of antiperspirants or deodorants containing aluminum salts such as aluminum chlorohydrate could also increase the risk of breast cancer, especially sprays or solids and if applied after shaving or when the armpits are irritated.
Birth control and fertility
Hormone replacement therapy (HRT)
Strong evidence that combined HRT use could increase the risk of breast cancer was first published in 2002, when it was reported that participants in the Women's Health Initiative trial who were taking combined HRT had higher rates of breast cancer than those who did not. Subsequent studies have confirmed the finding that combined HRT promotes breast cancer. The picture is less clear for estrogen-only HRT; some but not all studies have concluded that estrogen-only HRT is also associated with increased breast cancer risk, although lower than that of combined HRT. Bioidentical hormone formulations are not necessarily safer than conventional HRT.
Breast implants and breast enlargement products
Coffee and tea
Alcohol
Weight and glycemic index/load
Cigarette smoking
Radiation exposure
Chemicals in plastics
Exposure to agricultural and industrial carcinogens
Household insecticides containing lambda-cyhalothrin should also be avoided, since this chemical has been found to have estrogenic properties, including promoting the growth of hormone receptor positive breast cancer cells in the laboratory.
Breast cancer survivors would also be better off not working in or near auto repair shops, gas stations, printers, chemical plants, recycling or waste disposal facilities, jewelry makers or other operations involving soldering, and military bases with any such facilities.
Exposure to light at night
Additional comments
Selected breast cancer studies