Curcumin and DHA act synergistically in ER-/PR-/HER2+ breast cancer
Posted: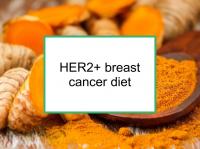 Breast cancer is a group of diseases with various biochemical characteristics. Therefore, possible treatments must be evaluated in the context of multiple breast cancer cell lines with known molecular phenotypes.
The authors conclude that the combination of DHA and curcumin may be an effective treatment for some breast cancers, depending on molecular phenotype. The compounds in combination exert antiproliferative effect across multiple breast cell lines, which are synergistic in SK-BR-3 cells and triggers cell signaling events not predicted by the activity of either compound alone.
Selected breast cancer studies