Copper depletion could inhibit tumor progression, especially TN
Posted: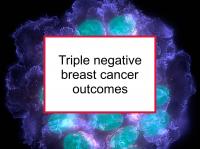 Copper depletion could inhibit progression
Now a report presented at the 2015 American Society for Clinical Oncology (ASCO) Annual Meeting in June has concluded that copper depletion could result in an inhospitable environment for tumor progression, especially for triple negative disease.
Latest research reports copper chelation may inhibit recurrence
The report referenced at the beginning of this news story describes preliminary results of a Phase II clinical trial of copper depletion (using the copper chelator tetrathiomolybdate) in women with high-risk breast cancer who showed no evidence of disease progression at enrollment. Bone marrow-derived endothelial progenitor cells (EPCs) and copper-dependent pathways have been shown to be important in remodeling the tumor microenvironment and generating the pre-metastatic niche. The authors hypothesized that copper depletion would reduce EPCs and inhibit copper-dependent processes in breast cancer patients at high risk for breast cancer progression.
After a median follow-up period of 5.6 years, the progression-free survival rate for all 75 participants from the beginning of tetrathiomolybdate treatment is 81%; the rate for all stage II or III women with triple negative disease is 94%. Treatment with tetrathiomolybdate was effective in reducing the median ceruloplasmin level from 28 at baseline to 16 after one cycle. However, copper depletion was greatest in women with triple negative disease. Tetrathiomolybdate was well tolerated; the only serious toxicities were reversible neutropenia (2.5%) and anemia (0.04%). Copper depletion was associated with a significant decrease in EPCs and another marker (LOX: lysyl oxidase) in the two-year analysis; the five-year analysis is ongoing. The authors conclude that tetrathiomolybdate is safe and well tolerated and appears to affect multiple components of the tumor microenvironment, resulting in an inhospitable environment for tumor progression. This effect is especially striking in triple negative breast cancer. Further phase III trials are warranted, according to the authors.
Selected breast cancer studies